What We Do
Any metal components exposed to electrical, chemical, or otherwise harsh environments will corrode or deteriorate with time if not adequately protected. The result can be loss in efficient, downtime, and/or costly repairs.
The right coating, however, can lengthen the life of virtually every conceivable piece of industrial equipment, providing years of protection, even in extremely adverse or corrosive conditions.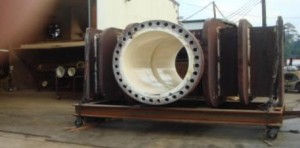 Established in 1977 to meet the needs of industry throughout the Gulf Coast area, we offer effective, quality coating systems for a wide range of applications, including external and internal corrosion protection and friction reducing coatings for mechanical and chemical applications.
Our goal is to produce a quality product, protect our customers and the environment.